I've used this method for beginning players, but it's also good to shake up jaded players too. A player version of the traits doesn't list classes, and I renamed the stats to throw my players off a bit more. This is written for AD&D, but you can adjust it easily.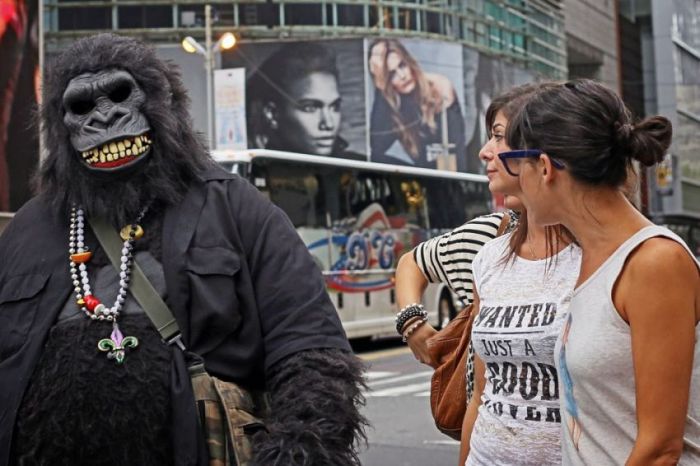 Below are eleven traits representing the core nature of a protagonist type. Each reflects a character class and skills. Choose one and you will know your PC's nature, their basic personality.
Not every type is entirely capable in every situation, but...so long as they stick to their nature, they will achieve better results; i.e. the dice will literally be skewed in your favor based on their "shtick" (see below). A character might not always NEED to use their nature in a given situation. For example, an Elusive protagonist might just as easily be straightforward and honest with an NPC (using earnest Diplomacy instead of Fast Talk or Bluff) and get great results. You perceive what's going on and choose your best course of action.
Schtick
comes in when a GM determines the difficulty of task resolution. A Willful mechanic sorcerer has a built-in advantage while driving his
1970 Plymouth Roadrunner with Hemi engine and Air Grabber retractable hood scoop. This simple method adjusts for any mechanic and hits the sweet spot between character conception and mechanics. It also wins over players used to more fiddly mechanics-based games and keeps your story running smoothly while centering on the PCs.
So, base your skills and talents off your nature, and when combined with a suitable persona, provided you keep your nature in mind per your interpretation, you gain a strong picture of a very effective character.
You are tapped into the primal essence of your being and reflect it in your actions. This is perceived by others as noble, backward, or even threatening...
(Vigorous and Resilient)
Barbarian
2.) Survivor
Whatever situation you are put into, you understand natural systems and will eke out an existence to ensure you continue to thrive by wits and strength.
(Vigorous and Insightful)
Ranger
3.) Elusive
Yours is the strategy that all systems and rules can be bent, manipulated, or broken. One can survive by these traits and often propel themselves much further.
Strength of will, insight and regimen makes you a force to be reckoned with in many situations.
(Insightful and Fleet)
Monk
5.) Pious
The path of enlightened thought and logical principles guide you through the toughest situations life has to offer.
6.) Gallant
A clean regimen and the side of right shield you from the ills of the world. Victory to the just and righteous.
(Vigorous and Insightful)
Paladin
7.) Cryptic
Hidden knowledge and intrinsic understanding define your path. These things define the principles of reality. As a student of these tenets, you hope one day to become their master, and thus master of yourself.
(Clever and Fleet)
Wizard

8.) Willful
It is one's will that is projected onto the world, bringing wanted change in every situation, sometimes to the highest degree. This is the key to control of one's environment.
(Compelling and Clever)
Sorcerer
9.) Vigilant
Whether you prepare and build for positive changes in life or guard against coming threats, perception, physical adaptation, and strategy are what you use to thrive.
Wherever you go, you've realized that all folks enjoy a genteel hand and a refined tongue. Yours is a method of imaginative skills, if not downright elegance.
(Compelling and Fleet)
Bard
You understand that nature is built on systems, which thrive on stasis and equilibrium. Your gift is finding, understanding and applying these principles to your advantage.
(Insightful and Clever)
Druid

Stats
The choice above gives you your two primary descriptives from the list below. Choose two secondary and two tertiary pairs. The results are skewed toward tougher PCs, but you're using this method for quick-start games, and besides, you're the one working the danger valve.
Primary: 16-18 (D3)
Secondary: 13-15 (D3)
Tertiary: 10-12 (D3)
Vigorous (Str)
Fleet (Dex)
Compelling (Cha)
Resilient (Con)
Clever (Int)